Precision machined mirror profiles and high reflection coated fiber cyvity mirrors from pioneers in fiber-cavity fabrication. First commercial source. 10 years of experience in manufacturing and operating high finesse fiber-based cavities. We offer stock and custom fibers.
Custom cavity fibers
We manufacture fibers specially tailored for your requirements:
Cavity fiber mirrors with custom high reflective coating (also uncoated), profile (radius of curvature, depth) and optionally with tapered tip, protection, or a connector, Multi-mode or single mode fibers, multiple stop bands.
Stock Fibers
Hundreds of fibers with most common coatings and mirror profiles are available from stock.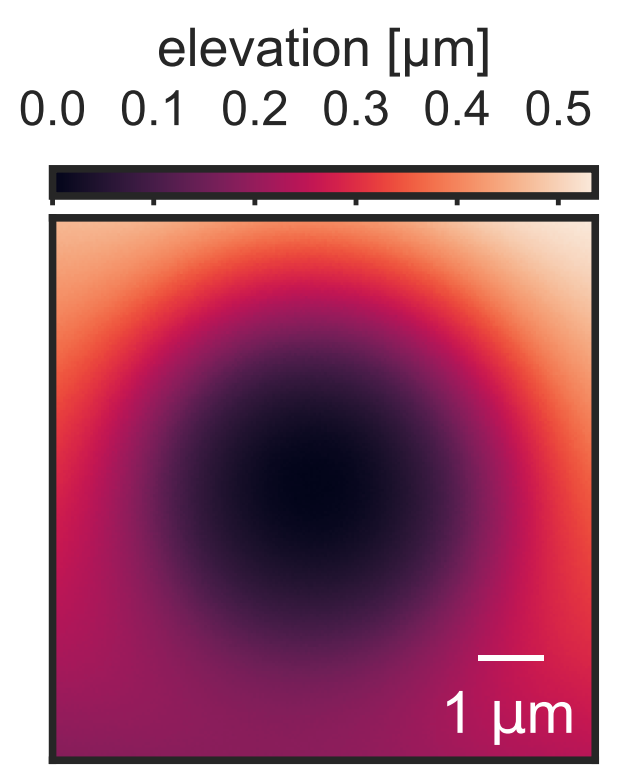 Measured mirror profile
Full information
For all fibers white light interferometer profile data is available on request and can be tested for finesse, minimal accessible length, mode matching and polarization splitting.
Planar mirrors
We also sell matching planar mirrors (1/2" or 10x10mm). Contact us for details, specifications and prices.